American Building Materials Roofing Tiles Prices, Shake Tile Color Stone Coated Zinc Aluminium Roofing Sheets Manufacturer
Contact person:Vivian
Contact us :+86 177 0581 3522
San-gobuild stone coated metal roof tile
Sangobuild products not only rich in colors, never to be faded away, modeling beautiful and stereoscopic effect, but also has light weight, waterproof, tough, heat insulation, sound insulation, anti-corrosion, antityphoon, earth quake resistance, fire resistance, stain-resistance, easy to install. We promise 50 years warranty, unti-fade color stone granule, enough thickness steel plate without any fake.
Due to its excellent quality, our products has been exported to Africa, Aemrica, Europe, Southeast Asia, Austrilia and so on.
Home to fasion, but also to health, this is the faith of our San-gobuild! The first class brand, the first class quality, excellent service is our consistent commitment! San-gobuild sincerely welcome you to come visit.
| | |
| --- | --- |
| Product name | Stone Coated Metal Roof Tile |
| Mode | Roman tile,Bond tile,Shake tile,Shingle tile,Classic tile,Milano tile |
| Full size | 1340*420mm |
| Cover size | 1280*375mm |
| Weight/pcs | 2.5-3.5 kg |
| Cover area | 0.46 m2 |
| Tiles/ m2 | 2.1pcs |
| Thickness | 1.5-3mm |
Advantages
1. Light weight: 1/6 the weight of ceramic rooftile. Cheaper to transported and installed.
Stone Coated Roofing Sheet
2. Easy and convenient to be installed: Easy to bend, cut and installation.Can be installed on any type of building, even skyscrapers, at angles from 12 to 90 degrees
3. Against strong wind and heavy rain, reducing noise and sunshine
4. Long lifetime: 30-50 years warranty
Stone Coated Roofing Sheet
5. Environmental and economical, colorful and beautiful
6. Free sample (Postage is paid by buyer and deduct in order)

7.
We can provide
Asphalt Shingles
and
PVC Rainwater Gutter
together, welcome to
CALL US
for more details
(
Mob
, 0086 177 0581 3522):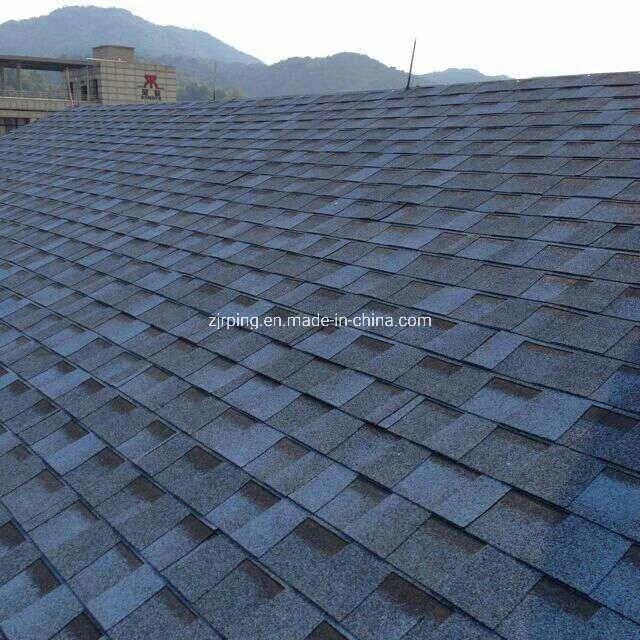 Products Details as below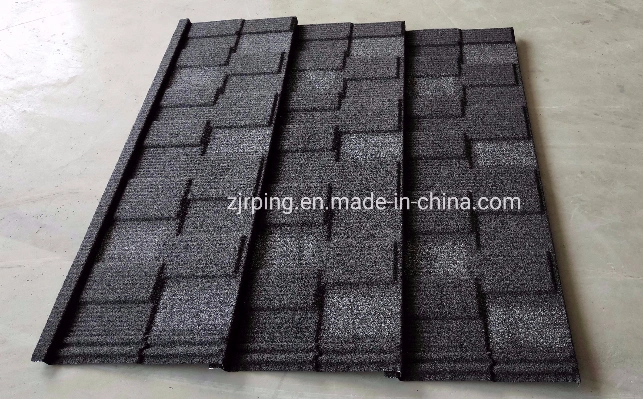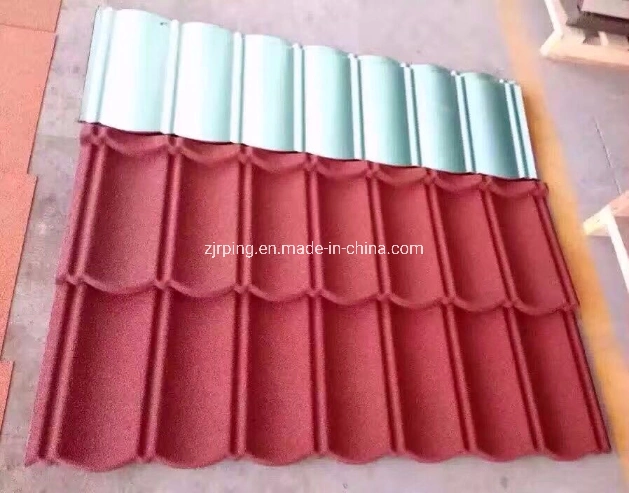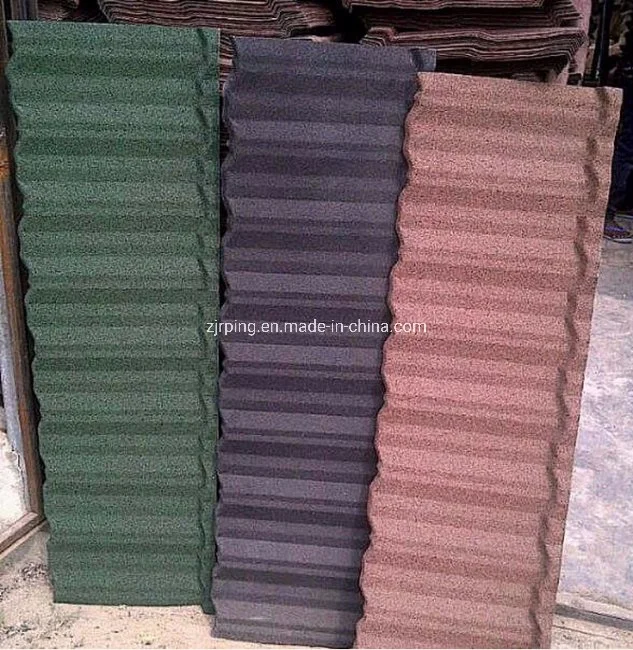 Sangobuild can offer more types as below pic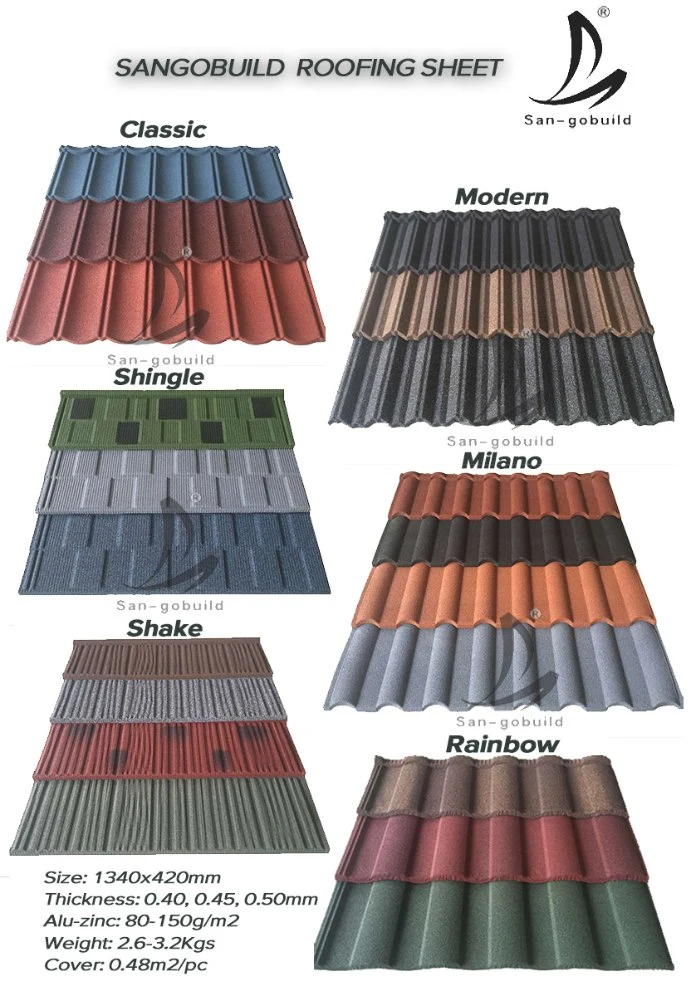 All accessories provide matching your roofing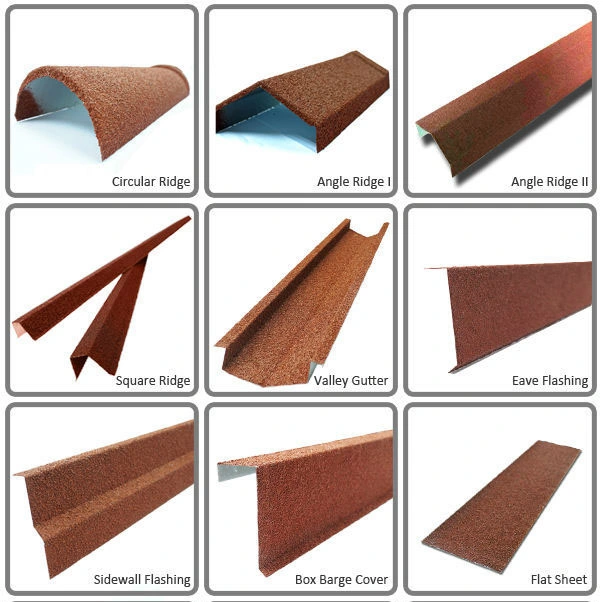 More than 15 colors you could choose from us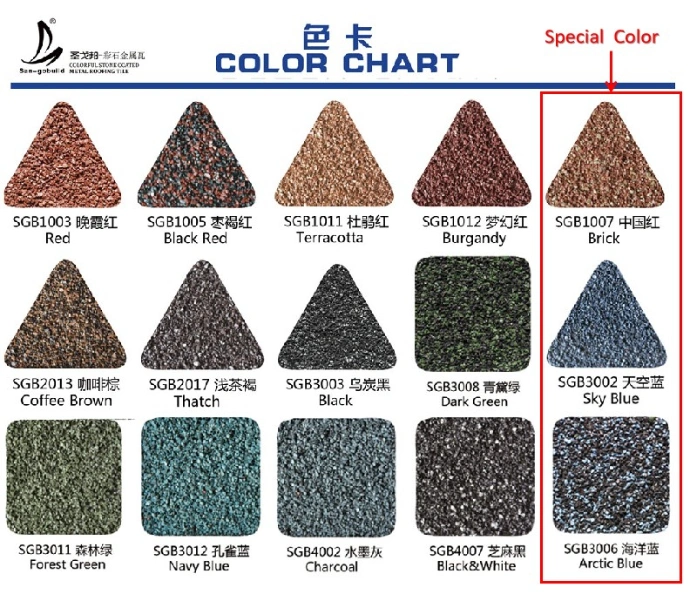 Our factory and team show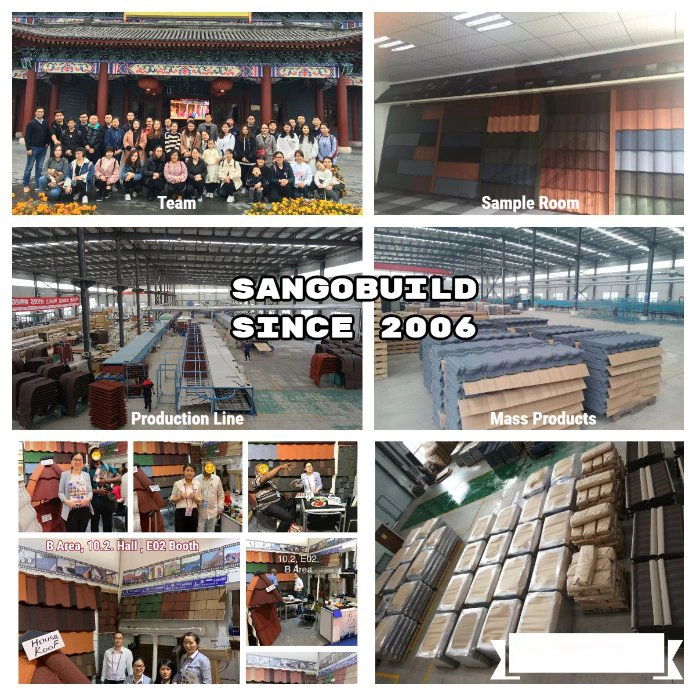 Our projects show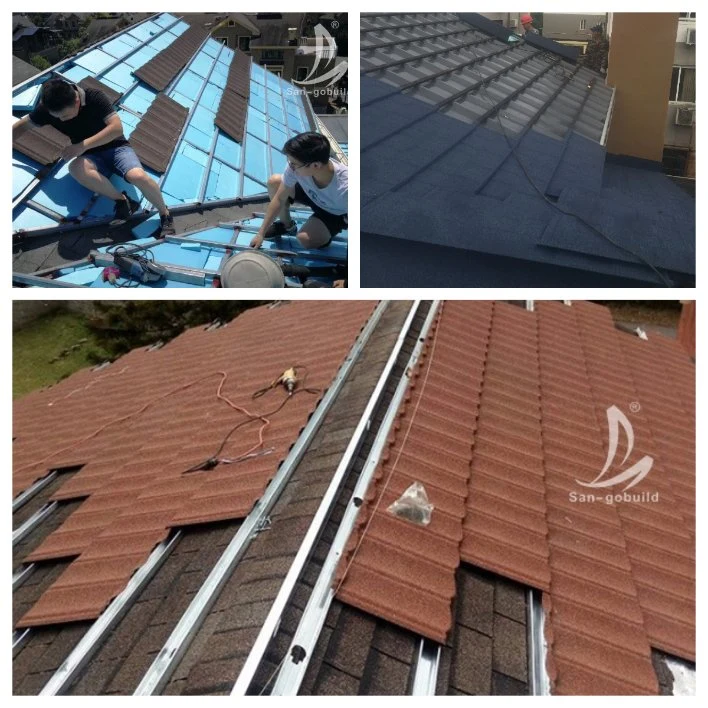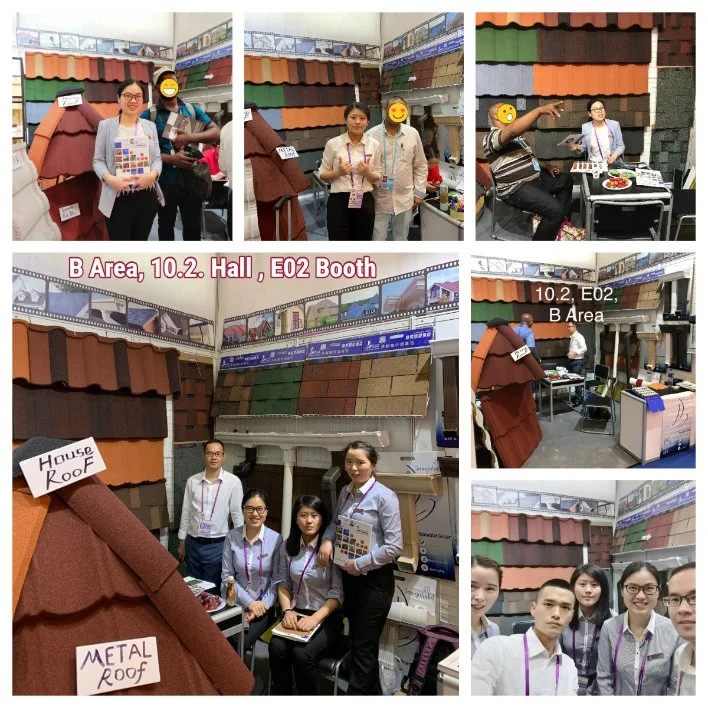 FAQ
Q:How long is the stone coated tile's sevice time?
A: The aluminum-zinc steel plate is strong the other building material.The glue spraying in surface also adopt new technology.so our roof tiles can be used for more than 50 years.
Q : Will a Steel roof make my home hot in summer?
A :No. A properly vented steel roof system moves air both between the shingles and the underlying deckas well as moving air from vents under the decking. Heated air is allowed to dissipate through the ridgelineas cooler air is drawn through eave vents. Reduced energy bills can result from airflow both under andover the decking.
Q : Can you walk on a steel roof?
A :Yes. Some care must be exercised while walking on the roof, but note that roofers walk all over the shingles during the installation process.
Q : Is stone coated metal roofing tile noisy?
A :No! The dead air space between Stone coated metal roofing Panel sand the roof decking combined with the stone coating dampens exterior noise even in a rainstorm.
Q : Is stone coated metal roofing system Heavy?
A :Stone coated roofing tiles truly lightweight! Concrete and clay roofs can weigh up to 15 lbs per squarefoot! In fact stone coated roof tile is even lighter than most high-grade asphalt roof shingles.
Q : Is stone metal roofing tile durability ?
A :Yes, The average life of a non-metal roof is 17 years. Asphalt can require re-roofing every 10 to 20years, often sooner. But a metal roofing system offers unmatched durability, lasting 2 to 3 times longer.
Q : How long does it take to install a steel roof?
A :Usually only a few days. The complexity of the buildings roofs cape is the primary factor in determiningthe time required. Complex roofs require more time than basic designs.
Welcome to contact us Contact person:Vivian
Mob: +86 177 0581 3522