Company
Manufacturing And Trading Combo For Different Building Material
Shandong Yigao Building & Decoration Material co., Ltd located in a beautiful and convenient transportation city ---LINYI, a trading supplier which all stone coated steel roofing tiles and other building materials; also a professional manufacturing factory which producing kinds of hardware tools, such as hammers, axes, chisels, adzes and etc.
In a word, ' To be honest to do the best.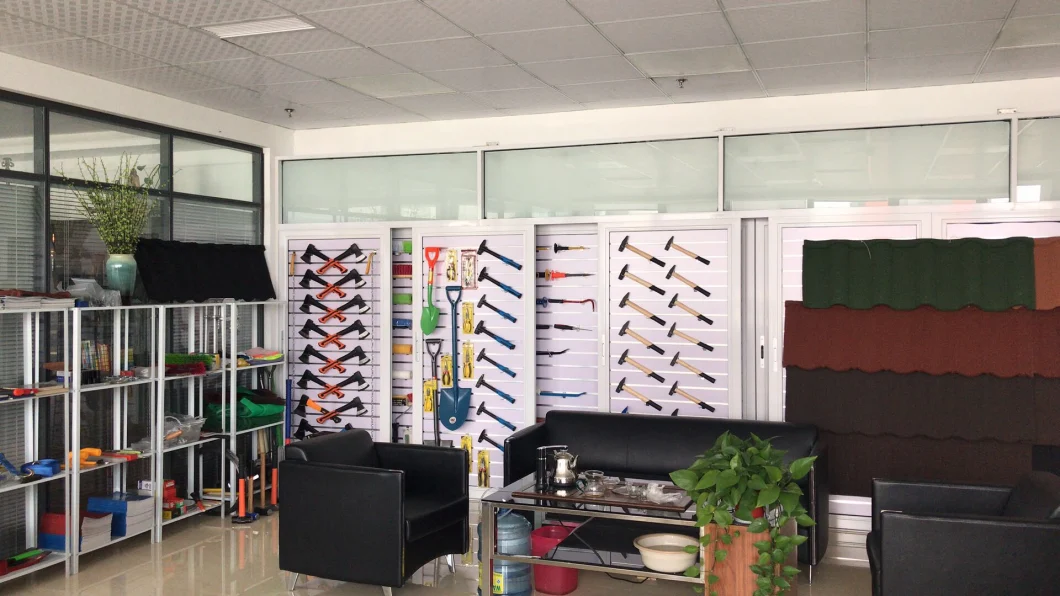 Product Description:
Advantages: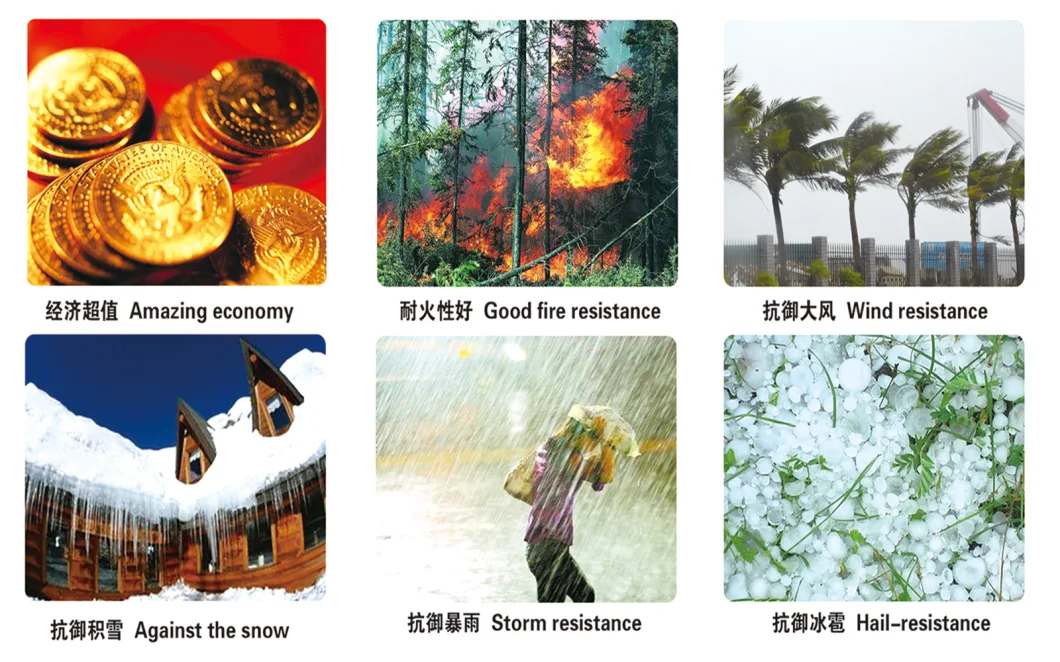 Details:
| | |
| --- | --- |
| Tile type | Classical tile |
| Brand | Yigao |
| Material | Aluminum-Zinc Steel Sheet, Natural Stone Chips |
| Color | Customized |
| Standard | ISO9001, SGS Test |
| Over Size | 1340x420mm |
| Effective Size | 1290x370mm |
| Thickness | 0.35-0.50mm |
| Weight | 2.8kgs |
| Used | Residential, Commercial project, Villa etc. |
| Guaranteed Life | 50 Years |
| Surface | Colored stones |
| Origin | China(Mainland) |
Types: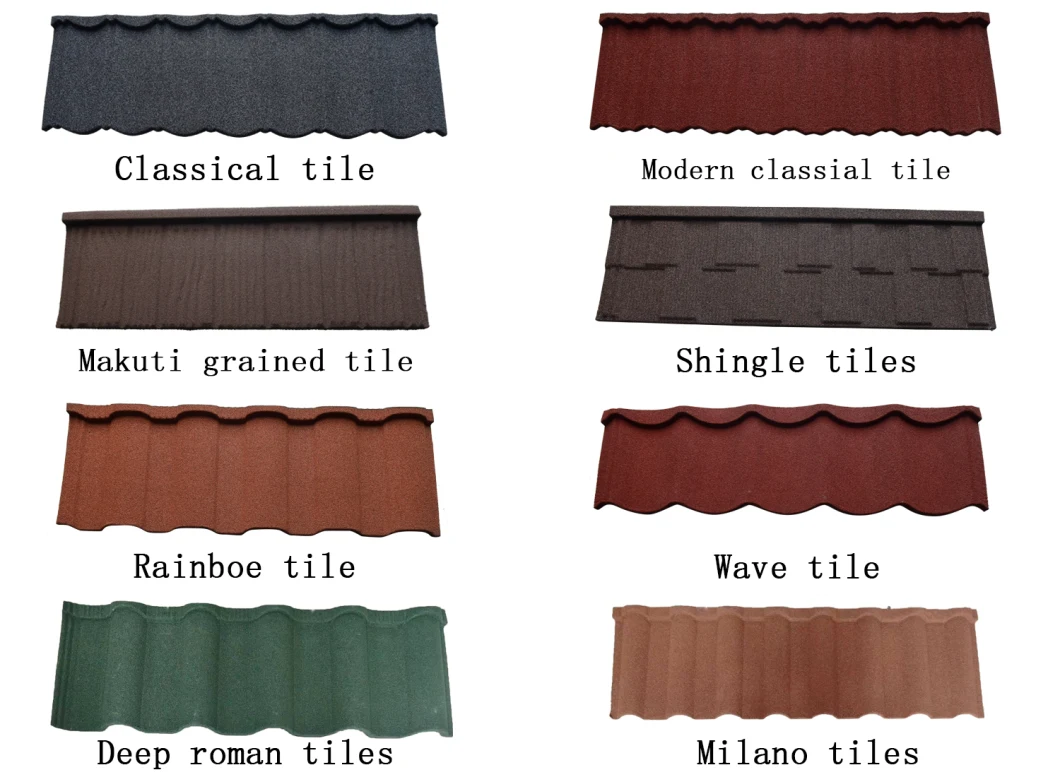 Engineering case: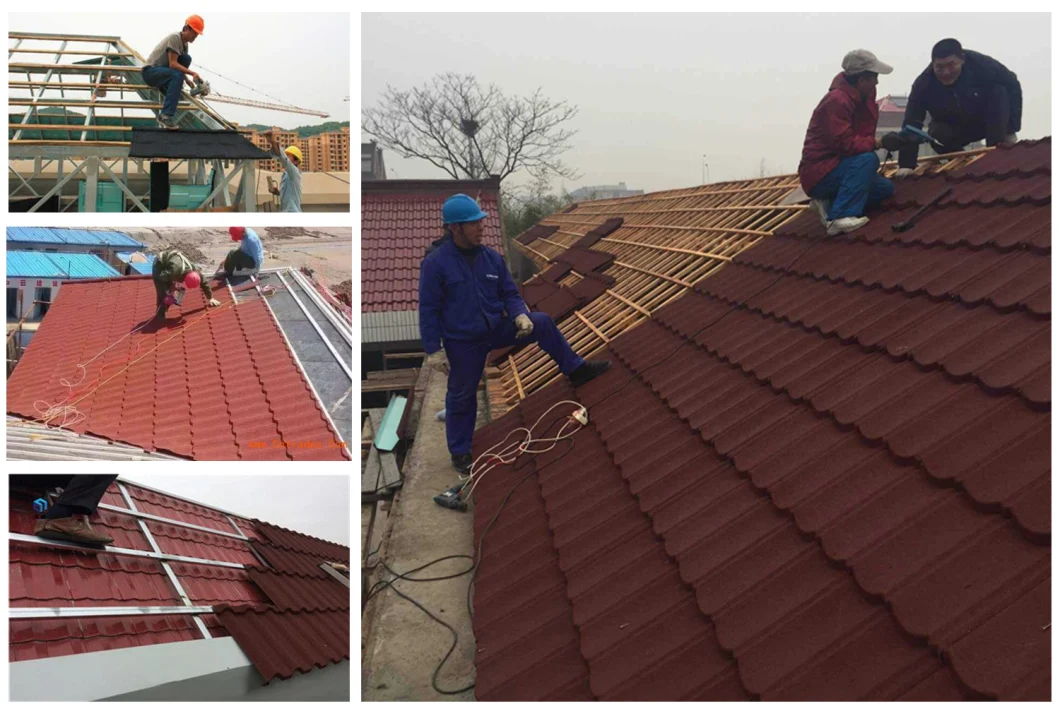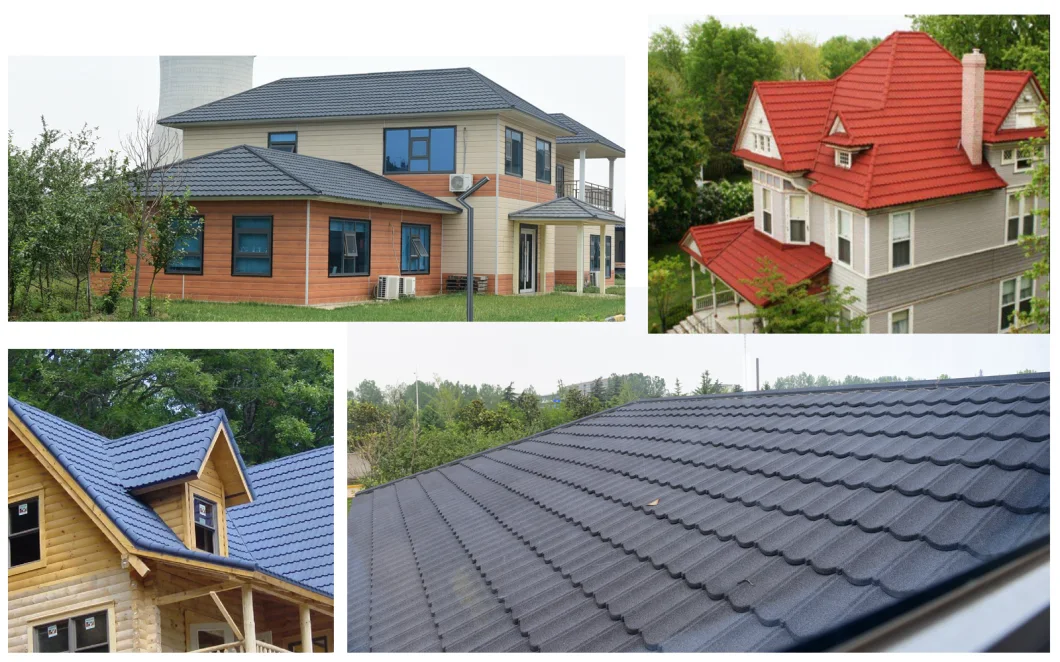 FAQ :
Q: How long is the stone coated tile's service time?
A: The aluminum-zinc steel plate is strong in the other building material. The glue spraying on the surface also adopts new technology.so our roof tiles can be used for more than 50 years.
Q: Will a steel roof make my home hot in summer?
A: No. A properly vented steel roof system moves air both between the shingles and the underlying deck as well as moving air from vents under the decking. Heated air is allowed to dissipate through the ridgeline as cooler air is drawn through eave vents. Reduced energy bills can result from airflow both under and over the decking.
Q: Can you walk on a steel roof?
A: Yes. Some care must be exercised while walking on the roof, but note that roofers walk all over the shingles during the installation process.
Q: Is stone coated metal roofing tile noisy?
A: No! The dead air space between Stone coated metal roofing Panel sand the roof decking combined with the stone coating dampens exterior noise even in a rainstorm.
Q: Is stone coated metal roofing system Heavy?
A: Stone coated roofing tiles truly lightweight! Concrete and clay roofs can weigh up to 15 lbs per square foot! In fact, stone coated roof tile is even lighter than most high-grade asphalt roof shingles.
Q: Is stone metal roofing tile durability?
A: Yes, The average life of a non-metal roof is 17 years. Asphalt can require re-roofing every 10 to 20years, often sooner. But a metal roofing system offers unmatched durability, lasting 2 to 3 times longer.
Q: How long does it take to install a steel roof?
A: Usually only a few days. The complexity of the building's roofscape is the primary factor in determining the time required. Complex roofs require more time than basic designs.